1.25% Commission - 100% Satisfaction
Changing Homes Property Sales offer a unique real estate service that is designed to save home owners many thousands of dollars when selling their home.
We want to challenge the real estate norms that have been entrenched and accepted by the general public that real estate agencies need to charge the huge fees they do to sell a home.
We have designed a system whereby home sellers can save on commission and still receive a professional real estate service from highly qualified  licenced real estate agents and pay half of what other agents charge.
The principal of Changing Homes Property Sales has over 25 years of experience in the real estate industry.
Geoff has been selling homes in Northern New South Wales and South East Queensland since 2001 and has won may awards for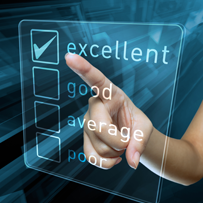 sales excellence and customer service having worked for 2 major real estate franchises
He brings a wealth of knowledge and expertise to the industry and has decided to pass the savings on to the home owners when they sell your home.
In the early 2000's home prices in Australia began rising dramatically over a 3 – 4 year period. By 2006 home prices in Australia had doubled and in some locations almost tripled.
This massive growth in home prices over such a short time was great, however because real estate agents fees were a percentage of the sale price of a home, they too nearly tripled.
A home that sold for $200,000 in 2001 is now selling for around $600,000 Because of this the real estate commission went from $6,000 to to as much as $18,000 in a matter of years. Agents were still doing the same amount of work for 3 times the money.
Geoff thought this was totally unfair that agents could charge so much more for no extra work.
He decided in 2008 to reverse this trend and introduced lower commission and fixed fee real estate services on the Gold Coast and Tweed Coast which enables home owners to save on commission.
Home sellers throughout Queensland and New South Wales benefited from this unique service and we have continued to supply these lower commission real estate services and continue to save home owners many thousands of dollars when we sell their home.
We currently supply our unique real estate service on the Tweed Coast, the Gold Coast, Brisbane and the Sunshine Coast.
If you live on the Tweed Coast or Gold Coast and would like to know more about Changing Homes Property Sales, please contact us.
We would love to sell your home and at the same time save you thousands of dollars in real estate commission.